Commission-Free
Options Trading
Step up with options trading.
It's quick, straightforward, and commission-free.
Commissions Disclosure
Commission-free trading means $0 commission trading on self-directed individual cash or margin brokerage accounts that trade U.S. listed securities placed online. Keep in mind, relevant SEC & FINRA fees may apply.
Please see Robinhood's Commission and Fee Schedule to learn more.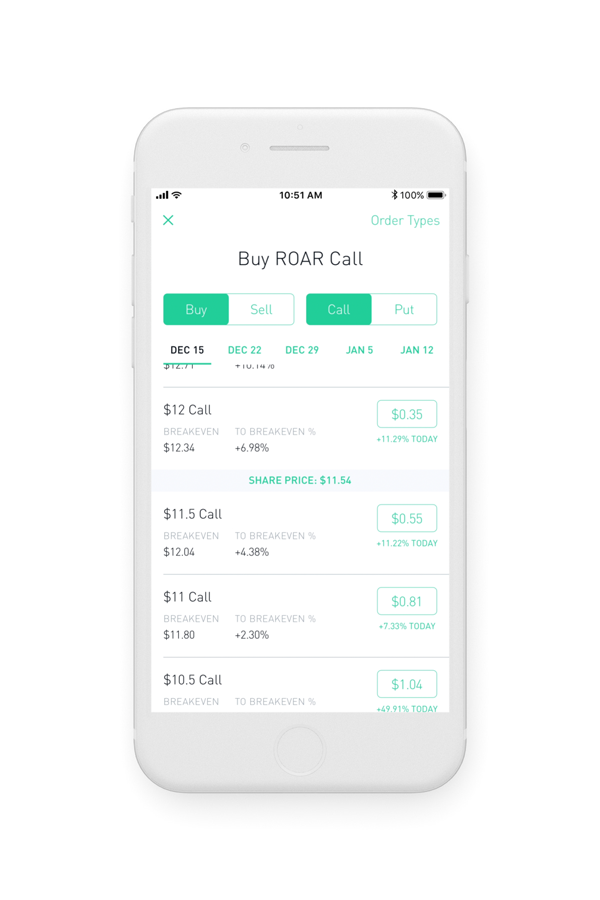 Choose Your Own Strategy
With options you can choose to go long on stocks you believe in and short on the ones you don't.
Develop Your Edge
Advanced traders can execute more sophisticated strategies like iron condors, straddles, strangles, and more.